Specification:
Display: Total Voltage, Current,Temperature,Electricity, colorful showing.
Alarm: Over-Current,Over-Charge,Over-Discharge, Temperature Protection.
Size: 62*39*15.5mm
Working Voltage: 6-15V/DC
Communicating Port: UART/RS485
Working Temp:-20℃~+70℃
Storage Temp:-30℃~+80℃
Working Current: 12V input, Working Current<20mA Standby<10mA
ON-OFF: Press button/standby 30s
Electricity Display: 4 levels, Red:0-25% yellow:26-50% blue:51-75% green:76-100%
Main Features :
1)Smart BMS with app or PC module;
2) Balance & Balance wires attached
;
3) Multi Temperature switches;
4) MOS transistor can control the battery charge and discharge;
5) low standby current consumption.
6) With UART interface, can support PC or smart phone.
7) Over charge and over discharge can set by software APP (Android version).
8) Welcome OEM
1.Balance voltage setup: Balance voltage Range: 3.3-4.2V
2.Over-voltage voltage setup: Charge voltage Range : 3.6-4.3V
3.Under-voltage voltage setup: Discharge voltage Range : 2.0-3.3V
4.Over Charge/Discharge current Setup...
APP Parameters reference: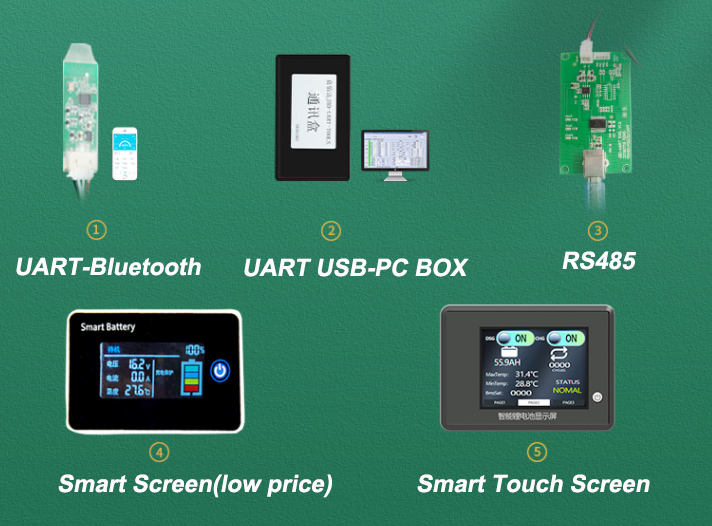 PC Parameters interface: